Airport Construction
Current Projects: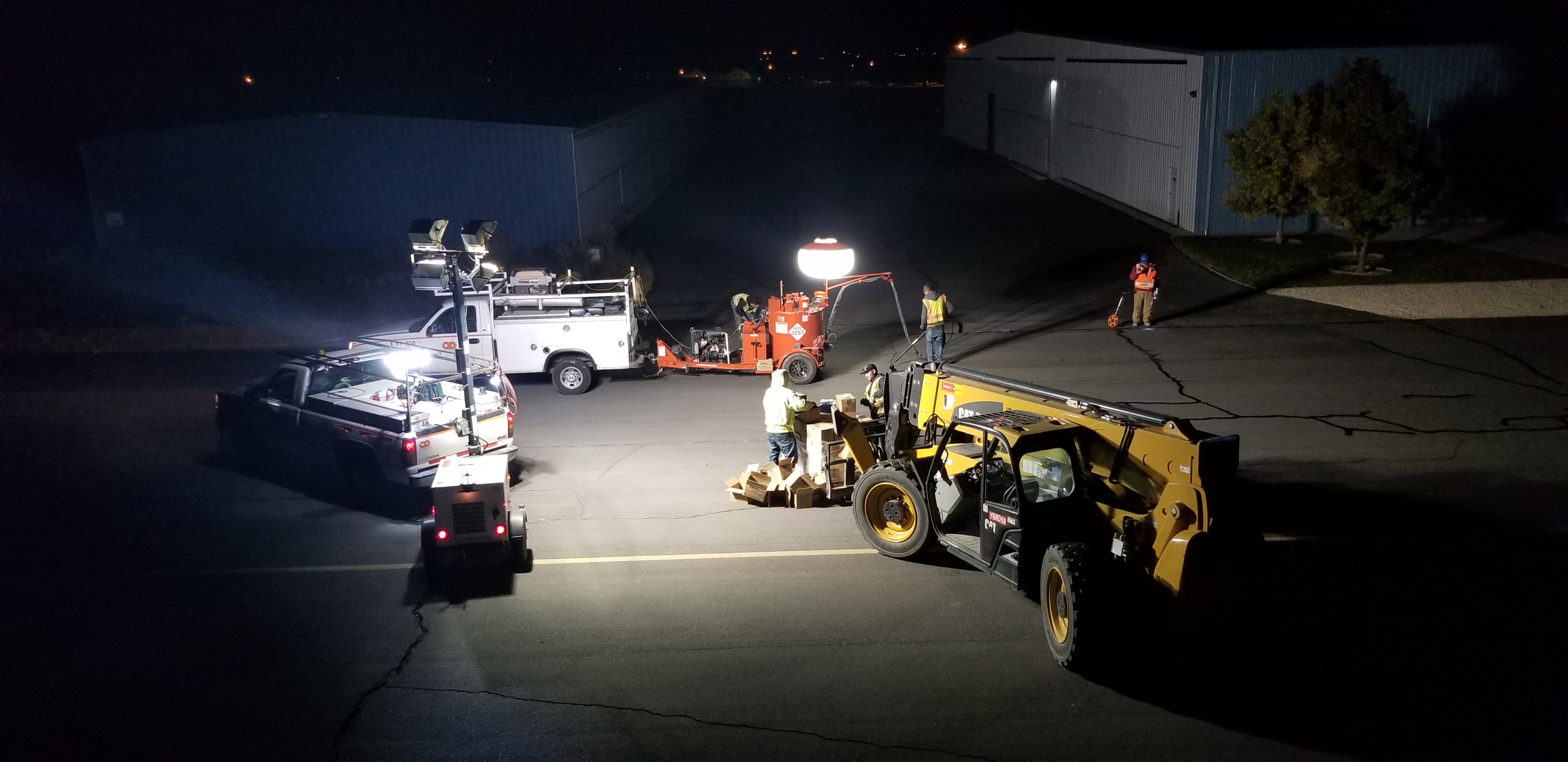 The Carson City Airport has received more than $33 million in FAA grants and airport funds to improve the infrastructure of the airport's runways, taxiways, and aprons for expansion and to better serve the aviation community. We continue to strive to bring first class enjoyable experience to our tenants and visitors to the Carson City Airport.
Past Projects:
2003 – Seal & Strip Taxiway A and Aprons
2005 – Environmental Assessment & Cost Benefit Analysis for Land Acquisition
2006 – Land acquisition – Beehive, Serpa, Sheldo
2007 – Land acquisition Serpa Phase 2
2008 – Hill Removal – Design and Construction
2008 – Runway/ Taxiway Design
2009 – AWOS – Design and Construction
2009 – Rehabilitate and Realign Runway 9-27 and Taxiway A Construction
2010 – North Apron Environmental Assessment
2010 – Runway 9 Connector and Taxiway D East Construction
2011 – Taxiway D West – Design and Construction
2012 – North Apron Environmental Assessment Phase 2
2012 – Rehabilitate Taxiways B & C – Design and Construction
2012 – Main Apron Design
2013 – Main Apron Reconstruction Phase 1
2013 – Main Apron Reconstruction Phase 2
2014 – Main Apron Reconstruction Phase 3/ Runway Re-stripe
2015 – North Apron Design
2016 – North Apron Reconstruction
2017 – Airport Master Plan Update
2018 – Taxiway A, B, C, D Rehabilitation and Re-stripe
Safety Aspect
Safety is the primary consideration for the Carson City Airport during construction. To ensure all safety and security measures are maintained, the Carson City Airport Authority in conjunction with airport engineer will prepare a "Construction Safety Plan" for all projects. Appropriate Notams and AWOS broadcasts will be created. The purpose of these plans is to provide attention to aviation safety and operational practices and requirements during construction on the airport.
For additional information concerning the Construction Safety Plan, a copy will be available for review in the Carson City Airport Manager's office located in the terminal building at the airport.
The Airport Manager's Office is located in the Terminal Building at the main Airport entrance on College Parkway.
Normal Working Hours: Mon.- Fri. 8:00 a.m. – 5:00 p.m.
Public Use 24 hours a day.
775-841-2255 (O)
775-443-7288 After Hours/Emergency
Interim Airport Manager: Tim Puliz
Carson City Airport
2600 College Parkway #6
Carson City, NV 89706