The Carson City Airport host several events during the year including the Open House and Fly-In. Please check these pages for upcomming events and educational programs.
Join Us for the 2017 Carson City Airport Open House
Saturday, June 10th 8am till 4 pm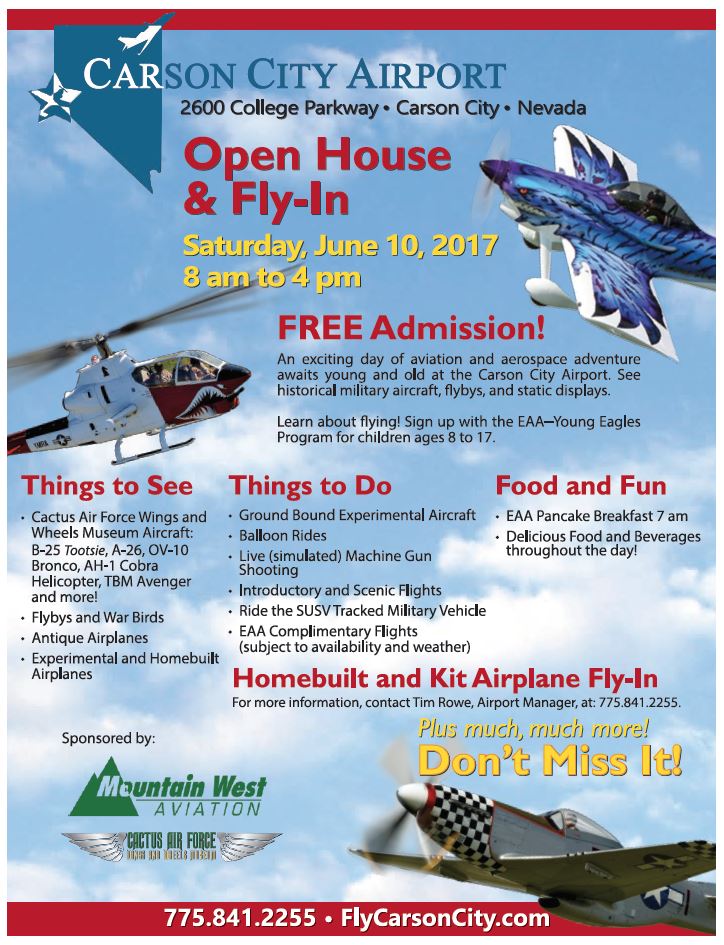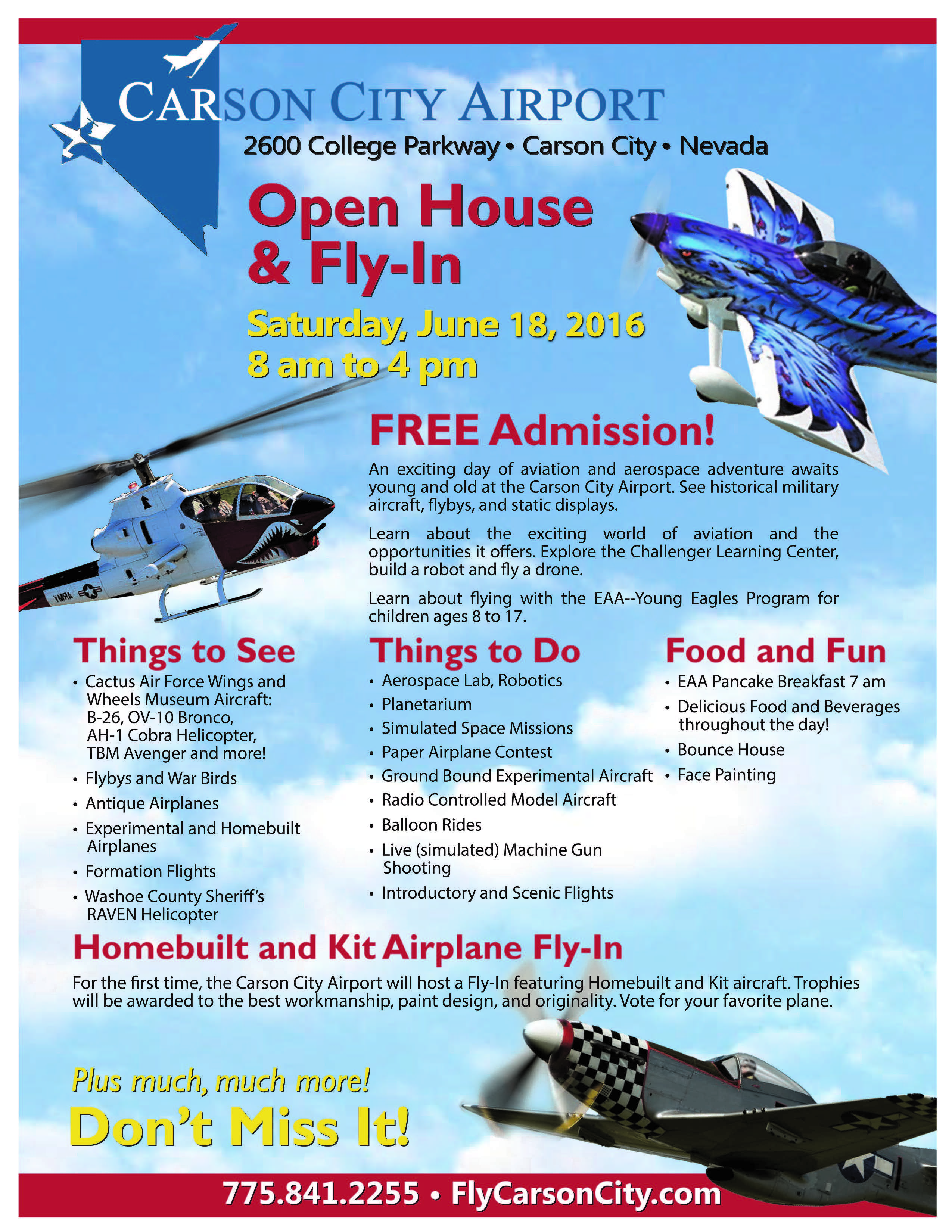 The Airport Manager's Office is located in the Terminal Building at the main Airport entrance on College Parkway.
Normal Working Hours: Mon.- Fri. 8:00 a.m. – 5:00 p.m.
Public Use 24 hours a day.
Airport Manager:
Carson City Airport
2600 College Parkway #6
Carson City, NV 89706