Airport Authority and Staff
Tim A. Rowe C.M.| Airport Manager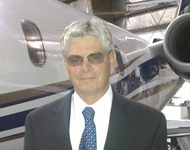 As the Carson City Airport Manager, Tim brings his 41 years of professional aviation experience as a director of maintenance, chief pilot, and aviation department manager to Airport Management. He served as a Huey Crew Chief in the U. S. Army for 10 years, earning his Airframe and Power Plant Mechanics Certificate. During this period, while serving in Alaska, he completed his Commercial, Instrument, and Sea Plane ratings. In 1985 Tim started flying professionally in business jets for charter and corporate companies, flying domestic and international flights. He has an Airline Transport Pilot Certificate with 10,000 hours flight time and is rated in Learjets, Citations, Lear 60, Hawker and Boeing 737. Tim is a graduate of Embry-Riddle Aeronautical University with a Bachelors Degree in Professional Aeronautics and a Minor in Aviation Business. As the Carson City Airport Manager, his priorities include continuing the improvement of the airport infrastructure, working with developers and investors on plans for future hanger construction, and marketing the airport to new charter and corporate customers, while still maintaining the small airport atmosphere.
Linda Law| Chairman-Carson City Airport Authority | Pilot with Airplane
Linda Law moved to Carson City in 1976 and began flying in 1989. She began working at and with the Nevada Legislature in 1977, and served six years as Governor Guinn´s Policy Analyst/Legislative Liaison. After finishing her career with the state as the Financial Manager for the Division of Internal Audits, she retired in 2008. She has also owned her own businesses since 1983. In addition to state service, she has worked in banking, construction, estate management, insurance, manufacturing, real estate, and teaching over her career. She has been a member of the Reno Area Ninety-Nines since 1990 and has also served on a number of boards. Her goal for in working with the Advisory Board is to serve the citizens of Carson City and to help ensure that the airport positions itself to strategically grow commercially to accommodate the economic development and business environment of the region.

Phil Stotts | Vice-Chairman-Carson City Airport Authority | Fixed Base Operator
President – Carson Air Group
Retired 727 Captain
DHL Airways
Maurice White | Secretary-Treasurer | Citizen at Large
Maurice believes the continued safe and proactive operation of the Carson City Airport is an essential element of Carson Cities economic recovery. As we move toward population buildout Maurice is interested in helping the airport be ready to support the community with ultramodern facilities and services. Actively engaging the residents of Carson City will help create an active and robust future for our Airport.
Larry Tores | Member | Manufacturer's Representative
John Barrette | Member | Government Representative
Larry Harvey | Member | Manufacturer's Representative
Larry Harvey is lifelong Nevadan growing up in the Reno area. He's a Manufacturer's representative on the board and is currently the Director Human Resources at Click Bond for all of its operations in the U.S. and abroad. Larry served on the Reno Tahoe Airport Authority board from 2001-2008 and held positions as Treasurer, Finance Committee Chair, Vice Chair and Chairman of the Board. He also served on the Reno Sparks Convention and Visitors Authority Board for 4 years serving as Treasurer and Finance Chair. He is very involved in the community and serves on the board of United Way and was appointed by Governor Sandoval to the Governor's Workforce Development Board. Larry has experience with the operations and finance issues at GA airports and will work to ensure the airport runs efficiently, is financially sound, and has a strategy to develop economic growth opportunities to help our community.
Aaron Collins| Member | Fixed Base Operator
Brian Fitzgerald, P.E. | Atkins Worldwide | Aviation Engineer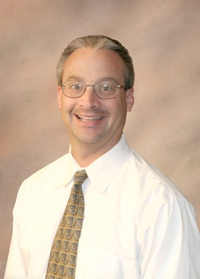 Brian Fitzgerald has been with PBS&J/Atkins Global for six years as a Project Engineer and has been involved with various projects at the Carson City Airport that include the Hill Removal and the Realignment of Runway 9/27 and Taxiway A. In addition, he has assisted with the development of the Hangar Master Plan, updated Airport Layout Plans, updated Lease Parcel Maps, and continually works with the Airport Authority refining the Airport Capital Improvement Plan that is the blueprint for future development and rehabilitation projects.